About Us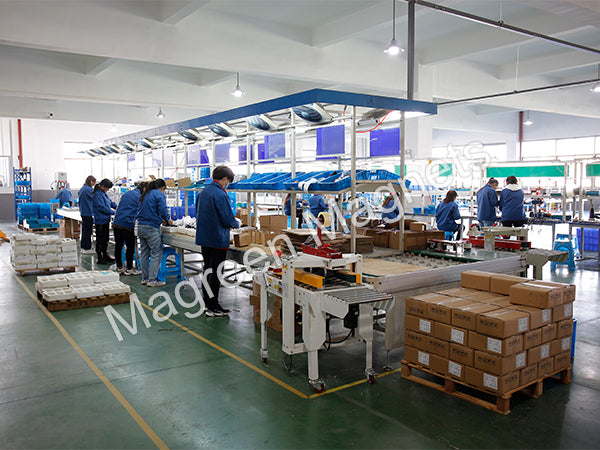 Founded in 2017, Magreen located in Ningbo, Zhejiang China-the land of magnets. Our own supply chain is the guarantee of product quality.

The brand name, "Magreen" was created by its founders. "Ma" is the abbreviation of "magnets" and "green" represents the responsibility to protect environment, care for people's health and the vision to bring something new to people's life.

Magreen is committed to introducing magnetic products into people's life and making their life better. We will keep exploring and developing magnetic products.

We sell our magnetic products domestically and internationally. We started as an Amazon store, and now have 5-year experience in exporting magnetic name badges, magnetic hooks and magnetic push pins to the United States and United Kingdom.

As we are trusted by more customers and asked for more products, we began the sourcing service on our own website in order to offer lower prices and better services to our customers.

We currently have a very well established and fast logistics service in the US and UK, if you are a customer outside of these areas please contact us and we will create an order for you with the most suitable delivery method possible.

We offer discounts on volume orders to help you save even more. So whether you need 100, 500… even 5,000 magnets or more, please contact us to get competitive prices.


Business Name: Ningbo Chuangnuo Trading Co.,Ltd.
Business Address:Room 1760, No.755 Li Yuan North Road, Haishu, Ningbo, Zhejiang, China, 315000
Brand: Magreen
E-mail: service@mclgelo.com
Tel: +86 188 6844 2086